We have on staff experienced personnel who are AAADM Certified Inspectors and a CCB certified locksmith. With this combination and a vast knowledge of the door hardware, automated door and access control industry, we are able to provide the solution to even your most complex problem. From pedestrian gates to pool gates and ADA operators to push buttons and concealed door closers, we are your total system provider.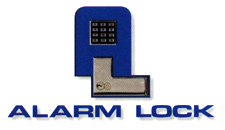 For four decades Alarm Lock Systems, Inc. has built a strong reputation as a respected leader in the design and manufacture of electronic and mechanical access and egress control keyless entry products. Originally known worldwide for its superior Sirenlock panic exit and delayed egress exit alarms in full-door and clapper styles, Alarm Lock has nearly eclipsed its original product. It has found success with yet another product; the incredibly-popular, innovative, Trilogy line. This line of stand alone access keyless locks enable security professionals securing buildings of all kinds to add dependable wireless access control more cost-effectively, one door at a time, with a field proven access solution and a consistent model for every door type in a facility.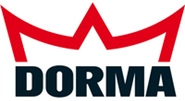 With more than 100 years of tradition behind it, DORMA is a family-owned company that has developed, in revenue terms, into the world market leader in door controls, movable walls and glass fittings and accessories. In the automatics segment too, the company is a member of the world elite.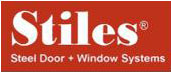 Stiles Custom Metal, Inc. has played a vital role in the hollow metal door and frame industry for over 40 years. Our company is a nationwide leader in the design and manufacturing of built-to-order commercial steel doors and window systems. We are a trusted partner to architects, dealers, and building owners, guided by the values of The Golden Rule.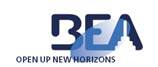 BEA, founded in Belgium in 1965, has now over 400 employees around the globe. BEA is a pioneer in the sensor industry. Since 2002, BEA has been a member of the British HALMA Group, which includes 50 companies around the world designing, producing and marketing  products for the safety of public and industrial automatic installations.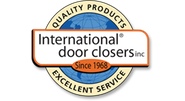 Since 1968, International Door Closers Inc. has been a leading source for aluminum and glass storefront and builders/contract hardware.
---