Are you tired of that old creaky and unsightly overhead garage door ruining the curb appeal of your home? Has your electric garage door opener stopped working or does it fail to meet current safety requirements? Metro Overhead Door offers a wide variety of garage doors and garage door openers to choose from, whether you're looking for maximum insulation value or the latest in exterior design. We also install LiftMaster operators that are not only the most reliable on the market, but also offer numerous accessories that will enhance the operation of your garage door and provide you with a whole new level of garage door safety and security.
Metro Overhead Door sells and installs overhead garage doors constructed of steel, vinyl, aluminum, fiberglass and wood. We carry products from the reputable manufacturers, such as CHI, Clopay, Wayne Dalton and more, to provide you with a high quality professionally installed garage door system.
*If you prefer to install your garage doors or garage door openers by yourself, our complete product line is available for purchase at any of our four locations!*

In today's fast-paced world, the garage door opener plays an indispensable role in your daily comings and goings. That is why it's hard to imagine that not more than 25 years ago, the garage door opener was considered a luxury. A lot has changed since then, and LiftMaster has played a vital role in building universal demand for this indispensable home appliance. And more importantly, LiftMaster is proud to be the world's largest manufacturer of garage door openers.

Since its inception in 1954, Wayne Dalton has become known as a company with innovative ideas which far exceed industry standards. Often, Wayne Dalton is the only source for the latest garage doors. Because the company has always maintained a staunch commitment to developing innovative new products, Wayne Dalton is now a leader in the garage door industry.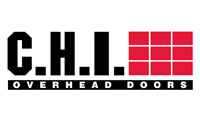 C.H.I. Overhead Doors was built on the idea that garage doors should be exceptional in quality, craftsmanship and value. It was true when the first garage door was manufactured in 1981 and is still true today. From the beginning, C.H.I. Doors set out to be a different kind of garage door company, one that not only builds garage doors, but that also celebrates heritage, tradition and values.
Headquartered in the heartland of Ohio, Clopay has been manufacturing beautiful, durable and reliable garage doors for nearly 50 years. It's through dedication and unrelenting focus on delivering trusted performance that Clopay has earned its position as America's favorite garage door brand!

Northwest Door is a family-owned company with a highly dedicated and well-trained workforce. We take pride in manufacturing one of the widest ranges of high quality residential and commercial garage doors and delivering them with the shortest lead times in the industry. Our products are available to consumers through our extensive dealer network at competitive prices and supported by a more than 50 year reputation for complete customer satisfaction.

On October 17, 1944, Raynor Manufacturing Company was born in a small factory in Quincy, Illinois. The company was the dream of its two owners, Bill Norberg and Ray Neisewander, both experienced and talented manufacturers. Norberg's specialty was steel fabrication, while Neisewander's expertise was in woodworking. Combining their strengths, the two set out to manufacture sectional overhead-type garage doors. When the company moved to its present Dixon, Illinois, location in 1946, the demand for Raynor doors was greater than they imagined.
---