Commercial Overhead Doors Residential Overhead Doors Gates Access Control Self Storage Solutions Pedestrian Entry
A team of experts provide perimeter deterrents for commercial, industrial, and residential properties.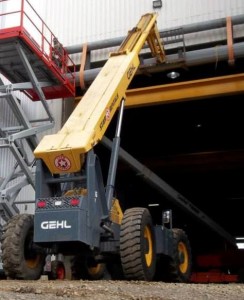 We supply, service and install:
Automatic Driveway Gates
Overhead Doors
Pedestrian Doors and Hardware
Pool Access Control
Phone Entry Systems and Software
Vehicle Detectors
Storage Facility Software and Controls
Parking Revenue Control Equipment and Software
Electrical Services
For select customers we offer surveillance cameras/recoding equipment and card access systems and software
Commercial Overhead Doors
We service and install products from the top manufacturers and stand behind it afterwards.
Residential Overhead Doors
Let us help you create the ultimate look for your home.
Perimeter Security and Entry systems
Factory Authorized dealers for Brivo, DSX, DKS Doorking, Sentex, Elite Access Systems, Linear, IEI, AAS American Access Systems, Keri Systems, Axis, Exacq, OnSSI, Ganz and Arecont.
Automatic Gate Systems
Factory Authorized dealers for Elite Access Systems, DKS Doorking, Viking Access Systems, Allomatic, Hysecurity, Ideal/Tilt-away, Byan, FAAC, Linear, OSCO, Allister/Allstar, DC Solutions, Stanley (discontinued), GTO, and Autogate
Telephone Entry Systems
Factory Authorized dealers for DKS Doorking, Sentex, Elite Access Systems, Linear, Viscount, Mircom, and Select Entry Systems
Storage Facility Software and Controls
Factory Authorized dealers for PTI, Digitech, Sentinel, DKS Doorking, and Sitelink
Parking Revenue Control Equipment
Factory Authorized dealer for ZEAG Parking and Datapark. Stocking service provider for Federal APD Parking Equipment
Electrical Services
Select team members are licensed to do both line and low voltage electrical work in both Oregon and Washington
Preventive Maintenance
The primary goal of maintenance is to avoid or mitigate the consequences of failure of equipment. It is designed to preserve and restore equipment reliability by replacing worn components before they actually fail. Our preventive maintenance service includes inspection of chains and sprockets, springs, alignment, hinges, paint condition, etc. It includes testing of your safety equipment for proper function and lubrication of moving parts where applicable. Any issues will be brought to your attention for corrective action to prevent untimely failure. These can be annually, semi-annually and quarterly depending upon your systems use.
24 Hour Emergency Service
Metro Overhead Door is always ready to assist you with your garage door, gate, and access control problems. The garage door is the largest moving object in the home. When it fails to work properly it can cause a safety hazard as well as become a major inconvenience. If you live in the Portland/Metro or Tacoma/Olympia areas and have a garage door, gate or access control problem – don't hesitate – call now. We will send out a qualified technician to repair your equipment in a manner that fits your budget. You also do not have to wait around all day! We work with two hour appointment windows to fit your schedule and will call you 30 minutes prior to arrival. If you have a broken spring, we 'cut to fit' springs so your door will continue to run to the manufacturer's specifications. We will not compromise your safety or how your door runs by using a 'stock' spring that may or may not be a good fit. We also carry a large supply of operator parts, transmitters and door parts. Make sure to get that extra transmitter while we are out fixing your operator and save yourself a trip to one of our four convenient locations.
*DASMA*
Operators manufactured prior to 1993 do not meet current safety guidelines. In addition very few parts are still available. Metro Overhead Door does not repair or service any garage door operator that does not come equipped with electric eyes and therefore does not meet current safety guidelines.
http://dasma.com